The Stallion Experience
Whether the need is human or technological, we offer a comprehensive solution with white-glove service. Our strength is grounded in our core expertise, empowering you to do more.
Secu

rity
Your site represents a significant investment. We ensure the security of your people and assets through various monitoring and surveillance systems.
Com

fort
Stallion is People First. We strive to make your site experience comfortable, enabling you to rest, recharge, and work more efficiently regardless of the location.
Con

nection
Stallion knows that the energy industry is an "around the clock" proposition. No matter where your job takes you, you can depend on Stallion to keep you connected.
Customer Stories
Carbon Capture

& Sequestration
As the energy industry takes its long history and expertise in the fields of geology, well engineering, and reservoir modeling and applies them to protecting the climate and planet for future generations, Stallion is there with MORE. Stallion is providing workforce accommodations, offices, power and lighting, communications, fresh water, and sanitation services to our customers in Texas, Louisiana, North Dakota, and Illinois as they do their work building out Carbon Capture and Sequestration projects.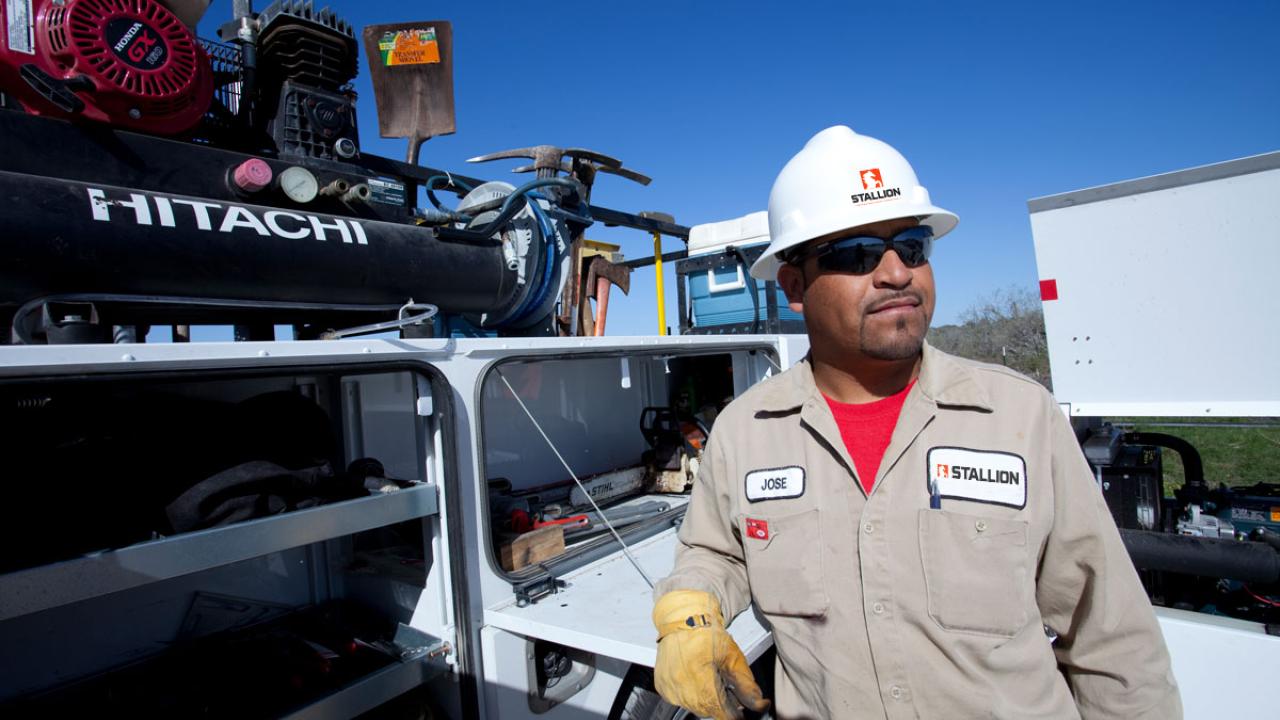 We are a pioneer in the industry — an oilfield service company that delivers total end-to-end lifecycle service through a single provider.

Stallion is proud to support producers of solar, wind, and other renewable energy sources.

Stallion is uniquely equipped to serve the logistics and maintenance needs of maritime operations via uninterrupted communications and multi-purpose modular spaces.
An expert Stallion team member can guide you through the logistics process to ensure no detail is missed.