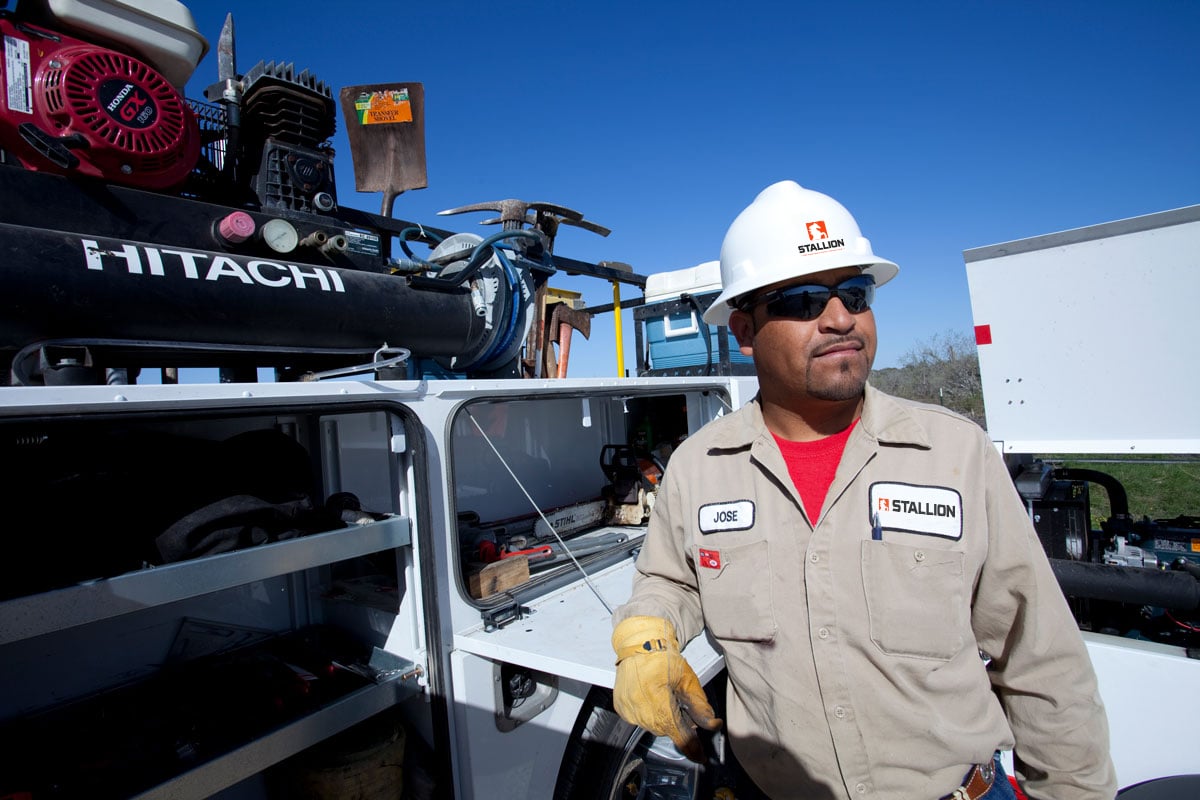 Your partner in infrastructure services
With over 20 years as one of the largest providers of surface equipment rentals and logistics in North America, Stallion Infrastructure Services pioneered the total lifecycle service through a single-provider model.
We distinguish ourselves from competitors through a history of experience, scale, and ability to provide a single, comprehensive supply source to customer job and event sites no matter how remote.
A culture of innovation
One critical distinction between Stallion and its competitors is that Stallion is both an infrastructure services company and an innovation company. We prefer to create products that move industries forward, that produce smarter and greener outcomes, and solve problems for our partners. Our technology-enabled equipment and sustainable eco-friendly solutions are just a glimpse at Stallion's culture of innovation. We use four words at Stallion that embody the spirit of our company, the quality of services we deliver, and the values we hope to exemplify as partners: SHARP, SWIFT, STEADY, and STRONG.
Stallion is MORE
These three words sum up what it means to partner with Stallion. Our services go well beyond rental equipment, and our products are all value-added with turnkey support. For instance, our remote housing and modular office buildings go through regular refurbishing to ensure that each new rental agreement feels like the maiden voyage of the assets. And our portable sanitation trailers receive ongoing on-site maintenance to ensure that users feel a sense of dignity even in the roughest and most remote locations.
Secu
rity
Your site represents a significant investment. We ensure the security of your people and assets through various monitoring and surveillance systems.
Com
fort
Stallion is People First. We strive to make your site experience comfortable, enabling you to rest, recharge, and work more efficiently regardless of the location. 
Con
nection
No matter the size or scope of your project, depend on Stallion to enable critical communication and keep your team seamlessly connected.