Powering your people and projects
Wherever you need power and lighting solutions, Stallion delivers. Get more done with portable power solutions in diesel, propane, and natural gas models, providing electricity to temporary housing and offices, enabling communications and connectivity, and lighting remote or rural job and event sites.
Efficient and economical power
Without power, there's no productivity. But power, especially in remote areas, can be expensive and can decrease margins. Get the site support you need with Stallion's power and lighting rentals customized to meet your priorities and needs. Our solutions are cost-effective, environmentally conscious, quickly deployed, and scalable for sites of all sizes.
Smarter, more reliable solutions
Get detailed stats and KPIs with advanced telemetry capabilities and available data on runtime, oil pressure, water temperature, voltage, amperage, and torque. Stallion's smart power and lighting rentals are designed to work seamlessly with our remote communications system, and our solutions include EPA-certified engines, interruption-free maintenance panels, and optional redundant fuel sources to ensure our power goes the distance.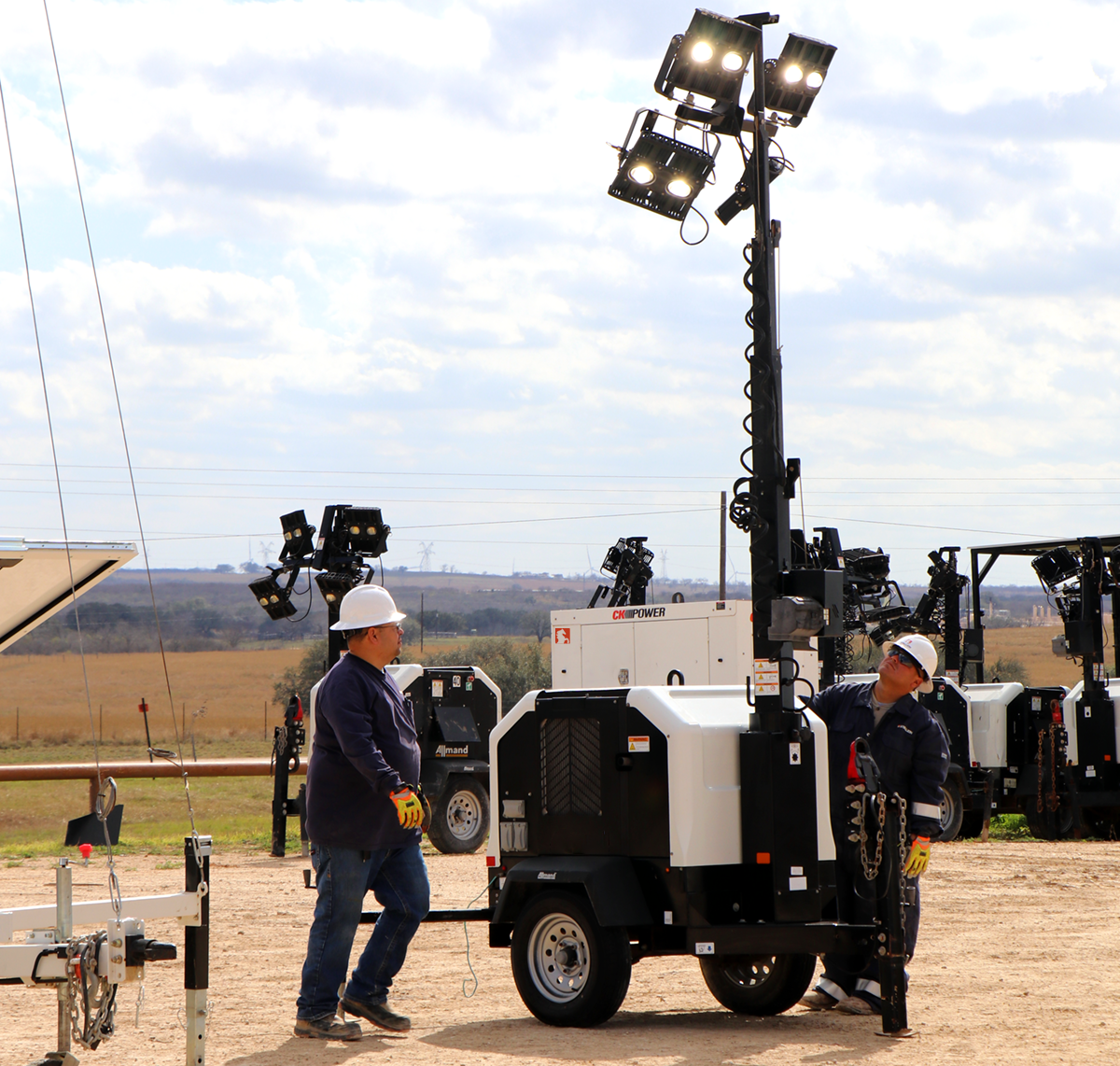 Best service in the Industry
The Stallion
advantage
Mobile and rapidly deployed
Efficient and cost-effective
Improves productivity
Reduces downtime
Fit to requirements
Eco-friendly options

 
Download Power and Lighting Brochure