Water storage and treatment, the Stallion way
Rather than bring in trucks to pump out and haul away sewage, or install large and bulky water storage multi-tank systems, Stallion's StaRT™ water storage and treatment solution is exactly what you need. It simultaneously stores 5,000 gallons of freshwater and can process up to 70 barrels of wastewater per day.
Features
Smaller footprint and sustainable operation
Advanced telemetry ensures efficient uptime
Wastewater can be used for dust control, drilling, and cementing activities onsite
Entire system housed in 45'x8' container
Low-maintenance
Reduces amount of wastewater hauling by truck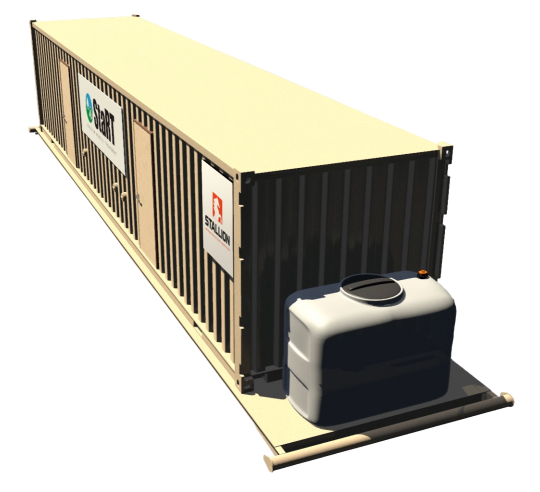 Organic Wastewater Treatment System
When your site needs a modern, efficient, sustainable approach to dealing with freshwater and wastewater, start with StaRT™.
24/7 remote monitoring
Beneficial reuse of wastewater
Flat day rate
Request a Quote