Our Executive Leadership Team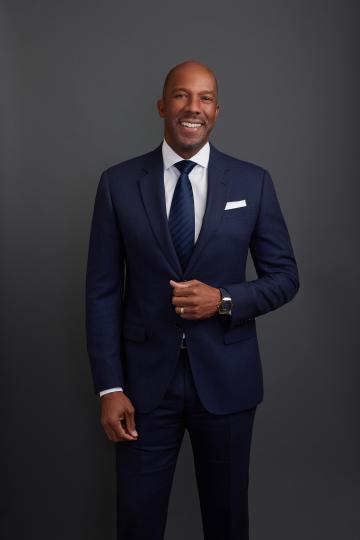 President and Chief Executive Officer
Darron Anderson serves as the current President and Chief Executive Officer of Stallion Infrastructure Services and is a member of the board of directors.
Previously, he served as President and Chief Executive Officer and as a member of the board of directors for Ranger Energy Services, Inc. from 2017 to 2021. During his tenure at Ranger Energy Services, he successfully implemented and executed an IPO on the NYSE in August 2017. Concurrent to the IPO process, he consolidated four entities to form the current Ranger Energy Services, which is known today as a market-leading well services company.
In 2009, Mr. Anderson was selected by the Board of Directors and Macquarie Capital Partners to fill the role of Chief Executive Officer of Express Energy Services, LLC, where he served until 2015. As CEO, Mr. Anderson was immediately charged with restructuring the organization, which he successfully accomplished and led the company to a highly successful monetization event at a market premium in November 2014.
In 2005, Mr. Anderson organized Express P&A, LLC, a successful startup Gulf of Mexico well abandonment company. While serving as the President of Express P&A, LLC, Mr. Anderson merged the entity with a U.S. land-based services company to form Express Energy Services, LLC. From 2006 to 2009, Mr. Anderson served as Chief Operating Officer and board member for Express Energy Services. Mr. Anderson led the successful sourcing of private equity funds and debt financing while maintaining a majority equity ownership for the founders and the management team. Macquarie Capital Partners purchased Express Energy Services in July 2008.
In 1998, Mr. Anderson began his entrepreneurial career with his successful startup of DLP Wireline, LLC, a Gulf of Mexico drilling and completions support service company. After three years of operations, Mr. Anderson monetized DLP Wireline with a large energy services' private equity firm, resulting in a newly formed organization (renamed Integrated Production Services, Inc.). Mr. Anderson served as President of the newly combined company while also serving on its board of directors. As the President, he led the strategy to build a North American well intervention service company resulting in revenue growth of 1000% over three years, in conjunction with preparing the company for an initial public offering.
Mr. Anderson began his career as an engineer for Chevron USA in 1991 and has over 30 years of oil and gas, maritime and industrial related industry experience. He currently serves on the board of Tidewater (NYSE: TDW) and has served on several industry related boards over his career. Mr. Anderson holds a B.S. in Petroleum Engineering from the University of Texas at Austin.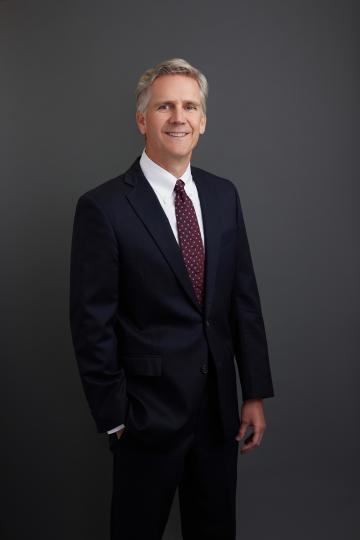 Chief Financial Officer
Sam serves as Stallion's Chief Financial Officer. In this role, he oversees our accounting, financial planning and analysis, tax, treasury, and M&A functions. Prior to joining Stallion, Sam worked in leadership positions at Quanta Services, including as the CFO for the Mears group of companies and, later, the Telecommunications segment.
Prior to Quanta, Sam worked at Nike in the Asia-Pacific and Emerging Markets regions. Most recently, Sam was the CFO for Nike do Brasil, Nike's third largest territory globally. Sam began his professional career with PricewaterhouseCoopers. During his time at PwC, Sam served multinational clients mainly in the energy sector in Houston, Brazil, and Angola.
Sam served as an economic Foreign Service Officer for the U.S. Department of State in Washington D.C. and Brazil. He is also a former Peace Corps volunteer and served in the Dominican Republic and Haiti. Sam is fluent in Portuguese and Spanish. He is a graduate of Southern Methodist University and is a Certified Public Accountant (CPA).
Sam enjoys outdoor activities of all kinds, including running, snow-skiing, and driveway basketball with his children.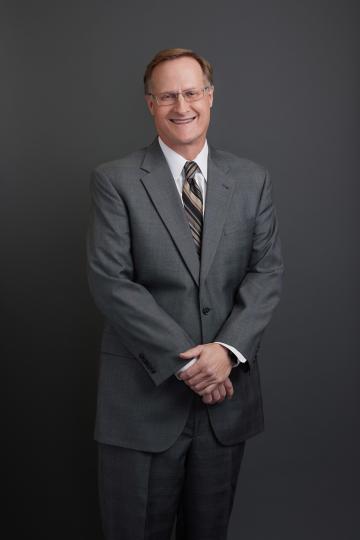 Senior Vice President, General Counsel and Secretary
Brian Baird serves as our Senior Vice President, General Counsel, and Secretary. His legal background is broad based with an emphasis on mergers and acquisitions, corporate finance, public markets and private equity, oilfield services, e-commerce and SaaS, manufacturing, commercial real estate, supply chain management, aviation law, and general corporate law.
Prior to joining Stallion, he served from 2005 until 2015 as Vice President, Chief Legal Officer and Secretary of Frank's International N.V., an international oilfield services company specializing in the installation of tubulars for onshore and offshore drilling applications. Together with the company's CFO, Brian led Frank's International's successful initial public offering in 2013.
From 2000 to 2005, Brian was Vice President, General Counsel and Secretary of Pantellos Corporation, a Houston-based supply chain services and electronic marketplace company owned by 20 of the largest publicly owned electric utility companies. Earlier in his career, he practiced with the law firms of Boyar & Miller from 1991 to 2000 and with Jenkens & Gilchrist from 1989 to 1991.
Brian received both his Doctor of Jurisprudence in 1989 and his Bachelor of Business Administration degree in Finance in 1986 from the University of Texas.
In 2007, Brian was named Solo General Counsel of the Year by the Houston Business Journal. He has served on the Board of Directors of the Houston Chapter of the General Counsel Forum since 2010, served as the President of that organization in 2013, and served on the national Board of Directors from 2013 through 2015.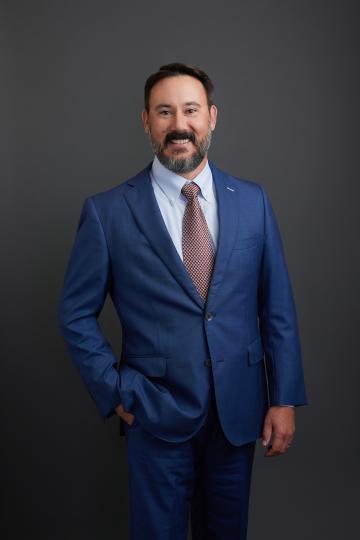 Senior Vice President of Oilfield Services
Judd McBride brings a diversified and dynamic breadth of experience to his role as Stallion's Senior Vice President of Oilfield Services.
His extensive experience in sales and finance gives him invaluable insights and fuels his commitment to taking a holistic view of the company, making sure he executes his operational responsibilities in the best interest of the entire organization. As a former member of the firm's Mergers & Acquisitions group, he appreciates and understands how the right acquisitions can enhance operations. In addition, his financial background rounds out his worth and confidence, and makes him a meaningful contributor to the executive team.
Judd's early career years saw him studying at Texas A&M, focusing on pursuing a career in the financial side of farming and agriculture, where he'd worked every summer since youth. Like a true Texas son, he also spent summers on drilling rigs both on and offshore, gaining extensive exposure to equipment servicing. He held several positions with National Oilwell Varco, from operational posts through the accounting group and on to Regional Administrative Manager in solids control management.
His work ethic and genuine likability led to an opportunity on the Account Management side, cultivating his business development skills while fully absorbing the technical and operations side of the business. The eventual offer from Stallion's M&A group represented the perfect marriage of his combined talents in finance, sales, and field experience, where he could further thrive and mature in a compatible corporate culture.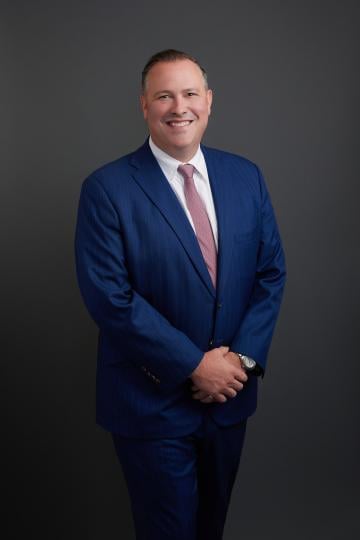 Senior Vice President of Industrials, Technology & Services
Cameron Simon currently serves as a Senior Vice President, beginning his career with Stallion Infrastructure Services in 2008.
Previously, Cameron served as Senior Vice President Industrial and Technology from 2022 to 2023. In this role, he was instrumental in starting numerous product and service offerings and leading them from greenfield to profitability, and each with multiple year over year double-digit revenue growth.
From 2019 to 2022, Cameron served as Vice President Products and Technology, driving product innovation across Stallion's commercial operations. During this time, he successfully launched and integrated numerous additional products and services, while building the leadership teams supporting the commercialization, operation, and growth of these business lines.
In 2008, Cameron began his career at Stallion in an executive training program focused on Stallion's field operations in East Texas, Wyoming, Alaska, and Pennsylvania before transitioning into management roles. Cameron has held several management roles, leading teams in various geographies and product offerings, including serving as Regional Vice President, Eastern Division and as Regional Vice President, Permian and Mid-Continent Divisions.
Cameron graduated from the University of Mississippi with a Bachelor of Business Administration degree. He is actively involved in many trade organizations throughout the industrial sectors, notably Young Professionals in Energy, the American Association of Drilling Engineers, and the Petroleum Equipment and Services Association. Additionally, he has served on the Williamsport Chamber of Commerce Board of Directors and the Williamsport Industrial Properties Corporation. Cameron was named "Foremost Under 40, Rising Star" by Pennsylvania Business Journal.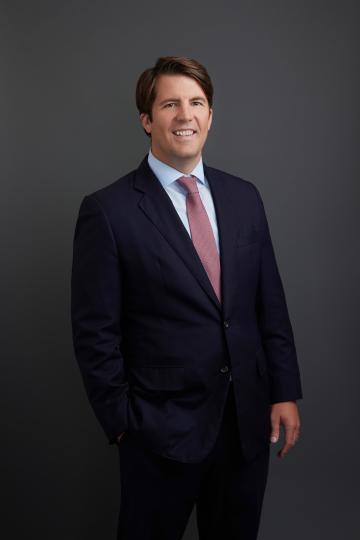 Vice President of Emerging Markets
Terry Austin currently serves as a Vice President, beginning his career with Stallion Infrastructure Services in 2016.
Previously, Terry served as Director of Corporate Development. In this role he was responsible for the evaluation, execution, and integration of acquisitions and divestitures. This included working across the company's numerous product lines and geographic regions to help formulate the strategic growth path for Stallion.
From 2016 to 2017, Terry served as the Director of Finance and FP&A, driving the financial analysis and reporting functions of the company.
Prior to joining Stallion, Terry worked in the Energy Coverage Investment Banking Group within UBS Securities in Houston, TX, and in Equity Sales & Trading with Dahlman Rose LLC in New York, NY.
Terry earned a Bachelor of Arts in Economics from Bucknell University and an MBA from the University of North Carolina.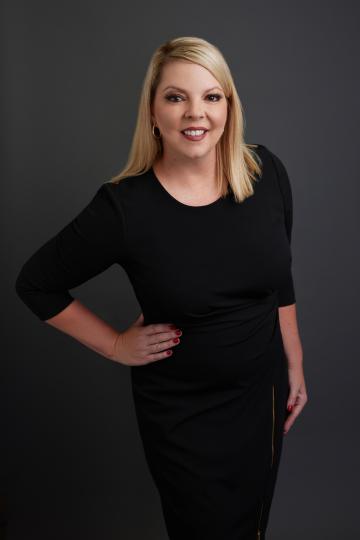 Vice President of Human Resources
Chrysta Dansby serves as Vice President of Human Resources.  With 20 years of leadership experience in HR and energy services, Chrysta is a results-focused leader who delivers solutions to help Stallion harness the full power of its most valuable asset, people.  As an HR leader, she is dedicated to creating a culture that promotes continuous business growth and cultivates customer loyalty by empowering employees to realize their full potential and bring their best to the job.
Before serving as VP of Human Resources at Stallion, Chrysta held the position of Director of Human Resources, Director of Compensation and Benefits, and led the payroll function for many years.
Chrysta attended Texas Tech University, where she studied Psychology and fueled her interest in the people element of business.  She furthered her executive education in Human Resources at the University of Michigan. 
As an active member of various community organizations, Chrysta is on the Pearland Silverlake Lions Club board and is also a member of the International Committee of the Houston Livestock Show and Rodeo.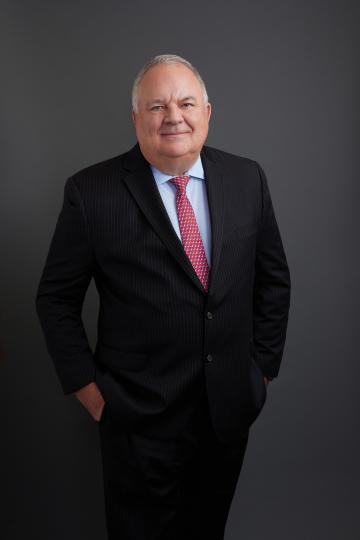 Senior Vice President, Center of Excellence
Alastair Donald serves as our Senior Vice President of the Stallion Center of Excellence and joined Stallion in 2019.
Alastair's career started as a management development trainee at the British Steel Corporation in the U.K. After graduating from university, he joined ConocoPhillips at their Humber Refinery located in the U.K. He has worked in a wide variety of leadership roles including refining, marketing, exploration, production, R&D, supply, transportation, trading, specialties, lubricants, LPG, economics, planning, strategy, business development, organization optimization, finance, human resources, executive administration, process improvement, and global operations. He has developed a unique, global, and diverse skill set that has, along with his strong leadership skills, earned him the reputation for being a versatile, successful leader and powerful change agent. He has used his expertise to influence several companies by serving on their advisory boards as well.
Alastair is a former Chief Procurement and Supply Chain Officer for a Fortune 20 company where he was accountable for all the spend (over $30 billion) for materials, capital projects, services, and their associated commercial agreements around the world. He led more than 1,100 people in this role. Alastair has served as an adjunct professor at Rice University where he founded and taught a Supply Chain Management curriculum.
Alastair was born in the U.K. and is a U.S. citizen. He earned a Bachelor of Science in Chemical Engineering from Loughborough University of Technology (U.K.) and an MBA from Rice University, where he was named a Jones Scholar and a Jones Citizen. He has served, and continues to serve, as a member of several not-for-profit boards including the Houston Minority Supplier Development Council, Via Christi Hospital of Ponca City, OK, and Lone Star Region Porsche Club of America.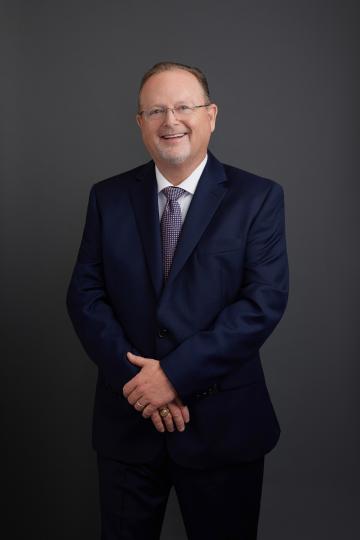 Vice President of Quality, Health, Safety & Environmental
Steve Rayburn serves as Vice President of Quality, Health, Safety, and Environmental at Stallion. Steve brings more than 29 years of leadership experience in the oil and gas industry, including 11 years with Stallion. He has a diverse background including industry-related QHSE compliance, spill response, remediation, permitting, risk allocation, risk mitigation, and pre-acquisition due diligence. Steve is responsible for company compliance with all federal, state, and local regulatory authorities as well as partnering with operations across the company to drive safety performance.
Prior to serving as Vice President of QHSE, Steve held the following positions at Stallion: Director of QHSE, Regional QHSE Manager, and Environmental Compliance Manager.
Steve earned a Bachelor of Science in Natural Resources from Texas A&M University. He is currently active in several community organizations and volunteer positions, including the Community Emergency Response Teams, Knights of Columbus, and St Joseph Catholic School.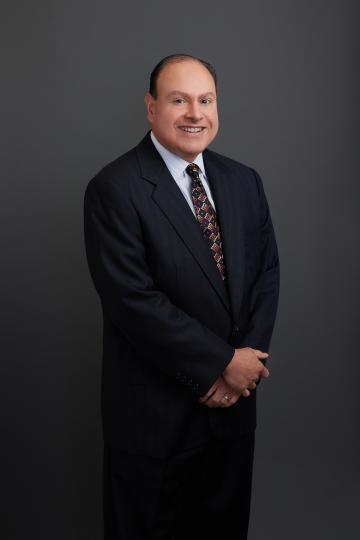 Vice President of Finance and Accounting
Gregory Asaf serves as Vice President of Finance and Accounting. He has held a variety of positions since joining Stallion in 2010, including Director of FP&A and Controller. Prior to his tenure at Stallion, Gregory spent a decade in consulting and corporate recovery with PWC and FTI, assisting companies across a broad range of industries. The ability to have a more hands-on strategic and operational influence was key in his decision to transition and join the team at Stallion.
Gregory holds a Master's in Finance from Texas A&M University and a Bachelor's in Finance from Lehigh University. He is also a Certified Public Accountant licensed in the state of Texas.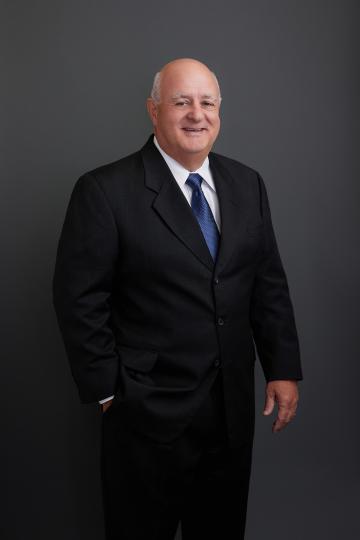 Vice President of Integrated Sales and Special Projects
Dave Henley serves as our Vice President of Integrated Sales and Special Projects and has over 35 years of experience in the oilfield industry. From 2009 until 2017, he held various senior-level positions at Select Energy Services, including Region VP Operations, VP Disposal Solutions, and Sr. VP Business Development. Before Select, Mr. Henley was President of Hyland Enterprises, a heavy haul, tank rental, and fluid handling service, as well as President of LEED Energy Services, a well servicing and fluid handling business. He has also held senior positions with Expro Group, Weatherford International, and Baker Hughes.
Dave earned a Bachelor of Science in Education from Southern Arkansas University. He is active in several industry organizations, including the Association of Energy Service Companies, Independent Petroleum Association of America, and Texas Independent Producers & Royalty Owners Association.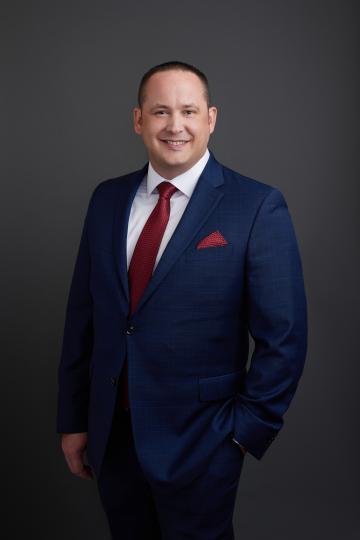 Vice President of Information Technology
With a career in technology that began at the age of 16, Shaun Stracener has established himself as a seasoned professional with over 30 years of IT industry experience. He started his journey in the field as a Management Information Systems Manager for Sears & Roebuck Teleservices, showcasing his aptitude for technology management early on.
As one of the pioneering employees at Stallion, Shaun joined the organization in 2006 and serves as the Vice President of Technology. In the rapidly evolving digital landscape, Shaun and his team are constantly honing their expertise to stay ahead of the curve. They excel in planning, deploying, and maintaining secure IT systems and operations, going beyond the traditional scope of technology management.
As the driving force behind Stallion's IT digital roadmap, Shaun oversees the management and development of the company's technology functions. This encompasses the global network, processing platforms, technology hubs, information security, and technology operations.
Shaun studied Computer Science at Utah Valley University and spent two years in Central America, where he dedicated himself to humanitarian work. He is proficient in Spanish, enabling him to connect with individuals from diverse cultural backgrounds.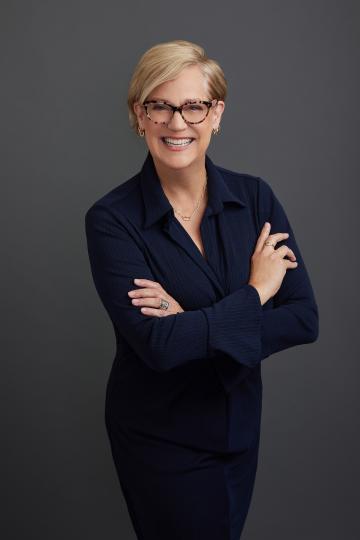 Vice President of Marketing
Cheryl Walters began her career managing publicity and sponsorship opportunities for an Army post population of 31,000. After moving to Tokyo, she developed and conducted on-site training seminars on American Business Protocol for new employees of major Japanese corporations who were newly assigned to their company's American facilities.
Returning stateside, Cheryl honed her experience in sales, serving as Director of Business Development in Los Angeles for the nation's largest security protection company. She then served as the first civilian Media Relations Specialist with the GPS Joint Program Office (now called the Global Positioning Systems Wing) at the Los Angeles Air Force Base prior to and immediately following the attacks on 9/11.
In addition to having 10+ years of experience leading B2B digital and social media marketing campaigns at HP, Shell, and a privately owned German Oil & Gas engineering services company, Cheryl has five years agency experience working with major IT, Pro Sports, Higher Education, Chemical, and Oil & Gas clients. Her expertise includes managing top performing internal teams and agencies, onboarding digital platforms, and building strong alliances with major global and regional partners.
Cheryl holds a Bachelor of Science degree in Visual Communication from Western Washington University. She earned an Executive Certificate in Digital Transformation from University of California, Berkeley.