Remote monitoring platform and devices
Gas and fluid levels, when unchecked, have the power to completely upset the balance of your operation or endanger your crew. Our wireless monitoring solutions support data and health monitoring for one or many locations, and digital notifications help you respond to potential issues quickly and effectively. Delivered in a simplified user interface that can be managed remotely, you'll get real-time visibility into any status changes that require attention across your site.
Features
Local devices and cloud-based monitoring options
Data aggregation for powerful analytics
Customizable notifications and alerts
Managed through browser-based portals for use on any internet-connected device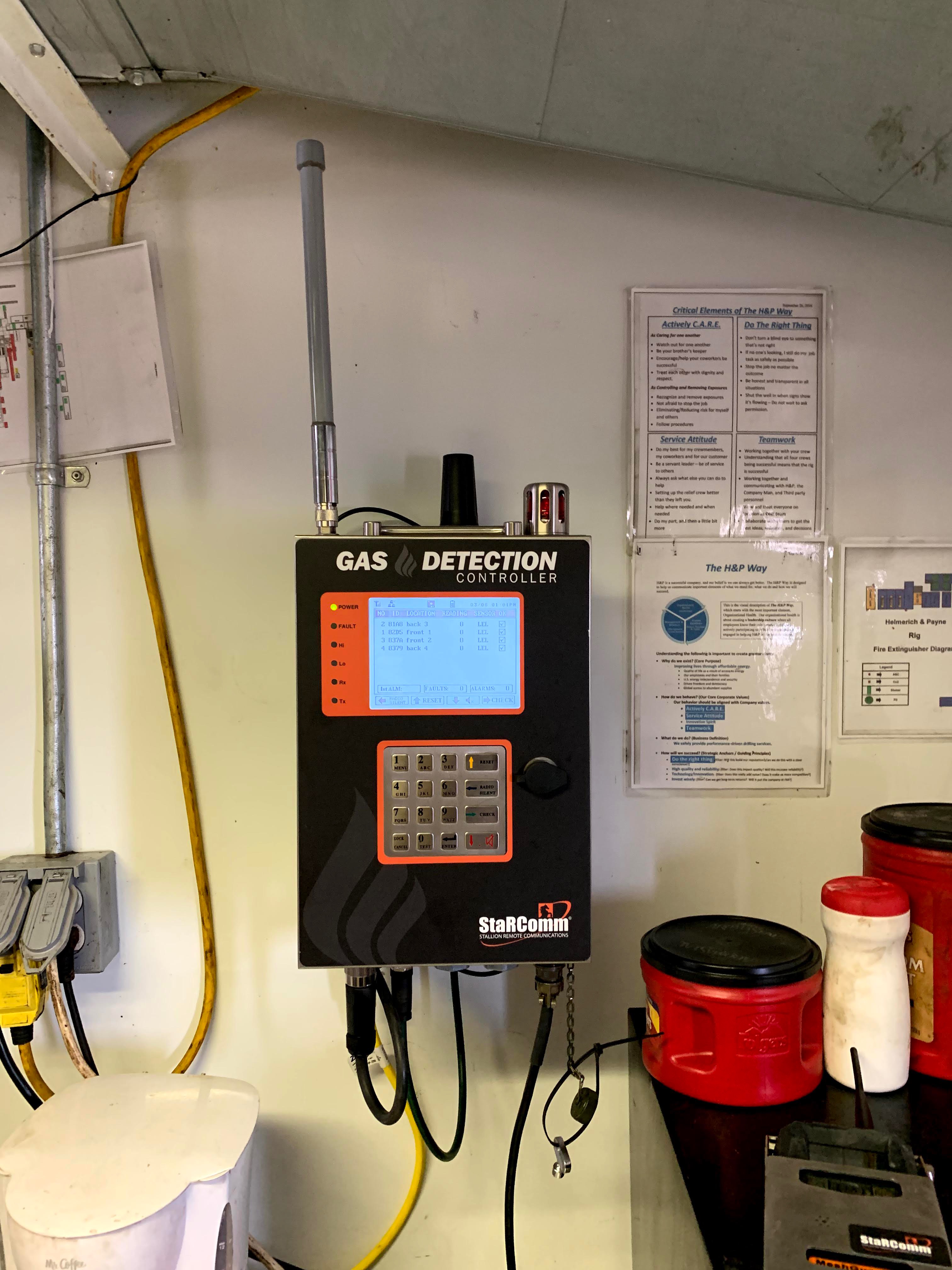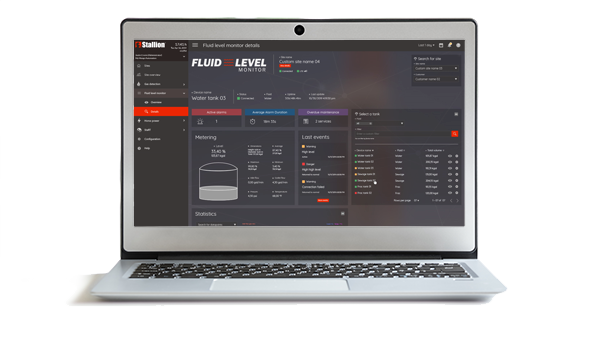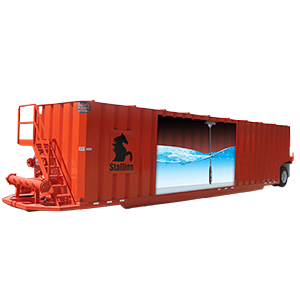 Centralized site monitoring with Accusite
Stallion's Accusite Portal is our IoT platform that utilizes SCADA properties to provide hands-on control and instrumentation to our customers. Accusite is a site-centric system with 100% mobile access on any device.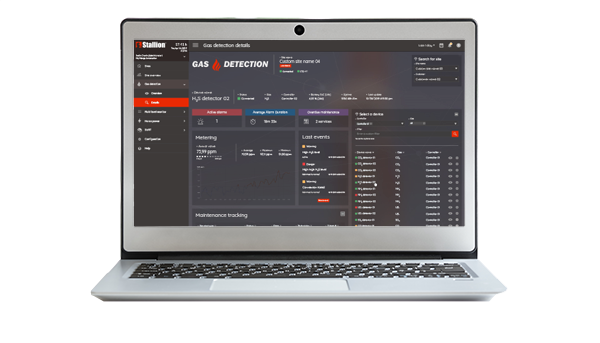 Monitoring Capabilities with Accusite
Monitor all of your on-site IoT sensors with a single platform. See the capabilities below: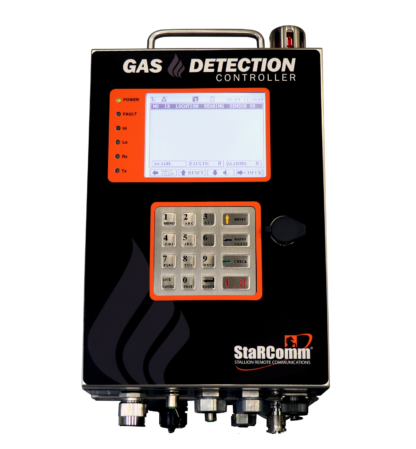 Gas Detection
Protect your most important assets with Stallion's gas-detection systems. Our wireless fixed gas-detection system provides real-time data and health monitoring through our cloud-based portal. Conveniently access complete data on one screen. Whether monitoring a single location or national fleet, our system provides real-time notifications with field service dispatch to keep your job running safely and efficiently anywhere in the world.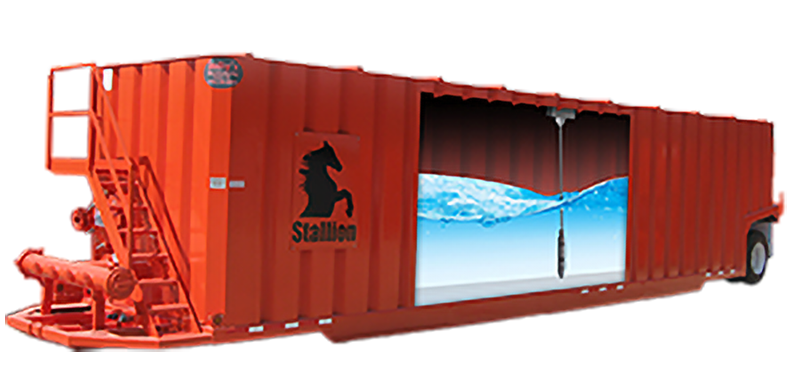 Fluid Level Monitoring
Stallion monitoring provides local and remote visibility of each asset's fluid-level height and content volume. With a single simplified user interface, Stallion provides advanced cloud and local devices management—along with immediate access to real-time and historical data. Regardless of device type or location, data aggregation grants access to powerful analytics, while digital notifications provide timely alerts about potential issues and status changes.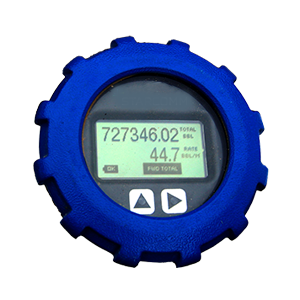 Smart Metering
Stallion's Smart Metering solution provides local and remote visibility on fluid level, volume, and totalization on un-manned or manned locations that have zero power on location. Advanced cloud management of devices is through a single and easy user-interface. Data aggregation provides powerful analytics regardless of device type or location. Remote alerts send potential problems or status changes through email notification.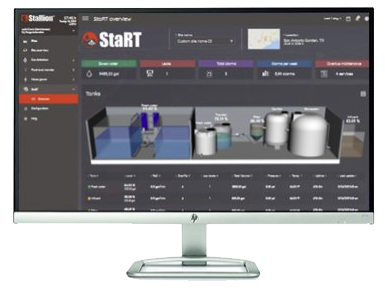 Wastewater Monitoring
Our exclusive water treatment system stores freshwater until it is ready for use, then treats and re-purposes wastewater onsite.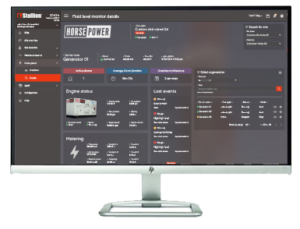 Generator Monitoring
Generator Monitoring provides state-of-the-art real-time telemetry and KPI reporting that can be accessed via the Stallion (our parent company) portal and stored as needed. Run-time, oil pressure, water temperature, voltage, amperage, and torque load are just a few of the stats that can be accessed anytime, anywhere. See why our Generator Monitoring is one of the most intelligent power solutions on the market.
Featured Product
Portfolio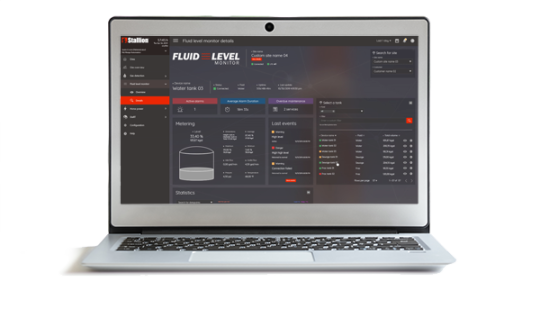 Fluid-Level Monitoring
Get immediate visibility into liquid level height and volume of content in your tanks, and respond quickly with remote alerts customized to notify you when a potential problem is detected.
Guided wave radar, hydrostatic pressure, or ultrasonic options for unified level measurement
Hardwired sensors for high speed
Optional flow totalizer for accounting of volume
Solar-powered options available
Request a Quote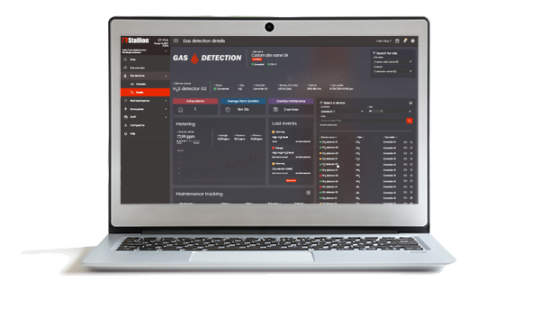 Gas Detection
Our state-of-the-art fixed gas detection system supports complete information retrieval from a single screen through the cloud-based Accusite portal. Whether your project is at a single site or across many locations, get real-time notifications from anywhere in the world.
Detects toxic and flammable gases
Field replaceable sensors and long battery life
Built-in security features to prevent tampering
Available field service dispatch
Request a Quote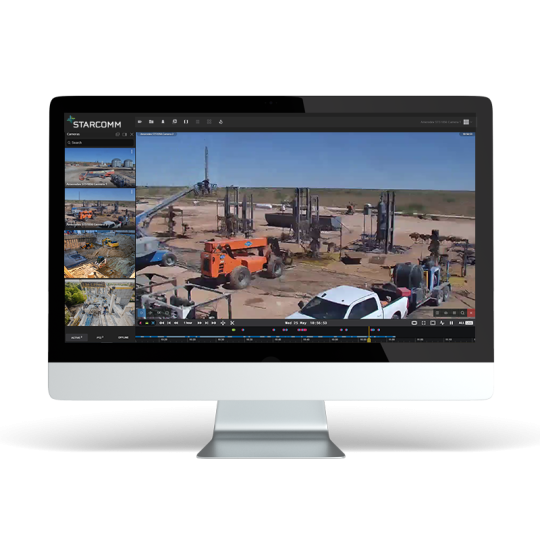 Video Surveillance Portal
Enhance your camera-side feature sets with remote accessibility and advanced analytics via Stallion's cloud surveillance platform. 
Unified multi-site surveillance
Multi-tier administration and access management
Advanced filtering, calibration, and detection capabilities
Specialized video analytics modules available
Compatible with all Stallion solutions as well as other brands
Request a Quote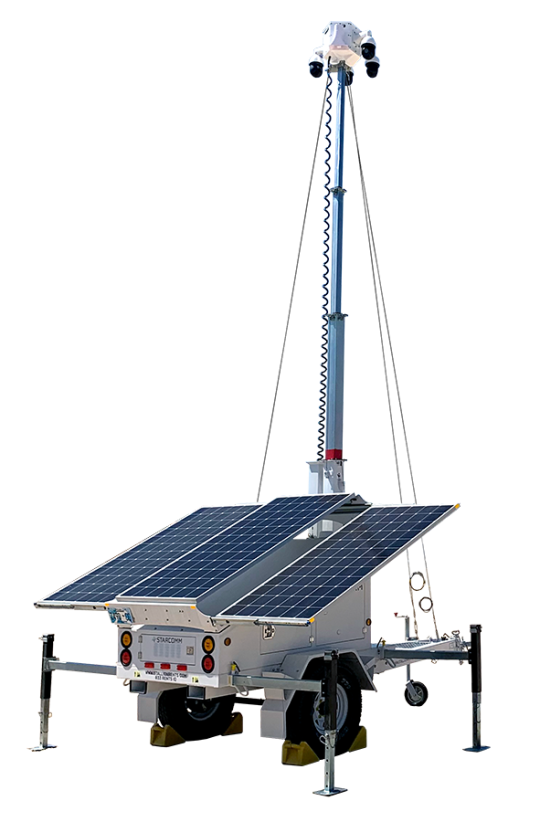 Mobile Surveillance Trailer
When portability is a requirement, our wheeled surveillance trailers provide a turnkey solution for site security and surveillance needs and can be moved throughout your environment as needed for complete oversight.
Wide-track trailer for maximum stability
Customizable with specialized camera options
Wireless with no external connections required
Supports cloud-based management and analytics
Request a Quote