Reliable remote monitoring services
Support on-site security personnel and maintain security practices with SwiftWatch™, Stallion's 100% effective remote monitoring service. Our virtual guards help to deter theft, reduce false alarms, and ensure procedural compliance across your site, and the solution is fully configurable to ensure specialized, around-the-clock protection for your people, projects, and assets.
Features
Customizable, video-verified alerts
Supports operational compliance audits
Live footage access and seamless data sharing
Compatible with our Video Management Platform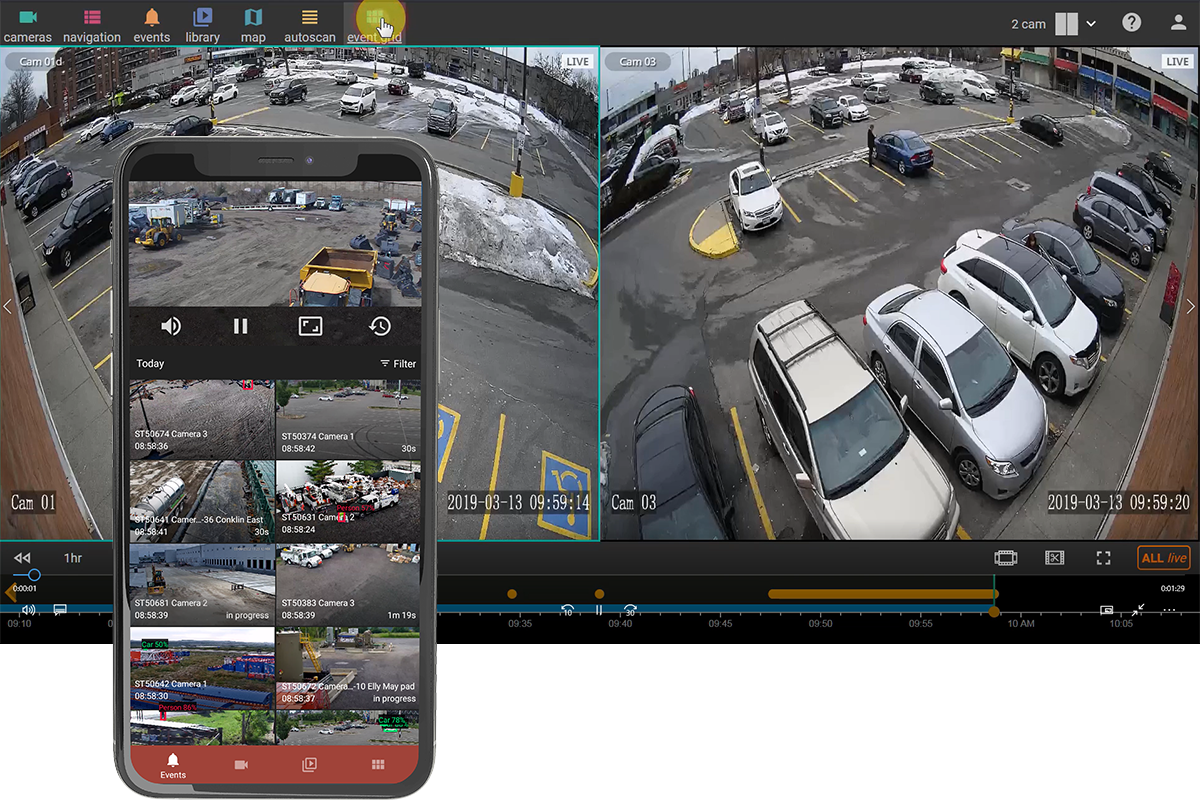 Our Virtual Guard Solution = 
VMS platform + Real-time monitoring
Take your site security and surveillance a step further with Stallion's cloud-based video management platform and real-time monitoring and customizable alerts.
Real-time monitoring and response
Our monitoring center is staffed 24/7, and when an incident occurs, the SwiftWatch™ team responds immediately. Trust Stallion's virtual guard to provide rapid support from the moment of notification until the appropriate responder is dispatched.
1. ALARM
An alarm is activated when a breach is detected on your site's surveillance system.
2. Notification
Our monitoring center is instantly notified to take action when an alarm is triggered.
3. Verification
The SwiftWatch™ team remotely accesses live and recorded feeds to verify the alarm.
4. Dispatch
Once confirmed, we dispatch police or first responders to manage the incident on-site.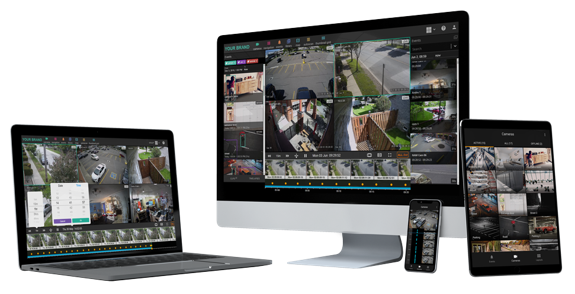 Get a Quote for
VMS & Human Monitoring
Deter theft, reduce false alarms, and ensure PPE compliance with Stallion's video monitoring services, fully customizable to protect your site 24/7/365.
Analytics and real-time alerts

Instant notifications to Stallion's monitoring center

Remote access to live/recorded video

Efficient dispatch and incident management
Request a Quote
Request a Quote
Tell us about your project. Our reps will reach out to discuss your requirements and find the best surveillance solution for the job.