Sep 8, 2021
Cell Signal During & After Hurricanes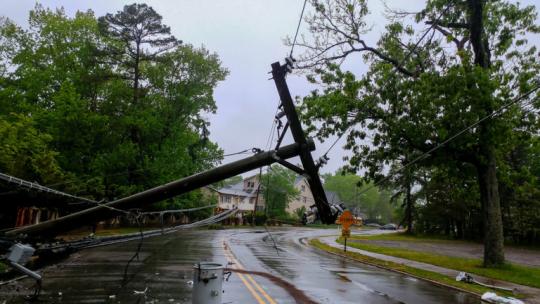 Recent Hurricane Ida hit the gulf coast United States and has put thousands of families in a situation without power and electricity. The Gulf Coast wasn't the only area affected by the ferocious weather patterns. The damage spanned the country; even the northeast in New York experienced significant flooding and weather damages from the same storm path. A lot of communication is necessary in order to start rebuilding communities. STARCOMM is here to ease the reconnection of signal after any natural disaster. 
It's hard to know where to start when rebuilding or recuperating after a natural disaster. One thing for sure is that when internet and connection is lacking, rescue and reconstruction operation timelines increase and the vis versa for efficiency. 
The STARCOMM team is well prepared in the aftermath of a disaster. It can jump into action delivering our emergency satellite and communications equipment to your location site in the wake of a recent storm. Our disaster relief equipment includes but is not limited to: 
Two-Way Radio solutions including both handheld radios and mobile VHF vehicle radios
Portable VSAT Trailers
BDA/DAS Building Systems
Cell Amplification Spot Boosters
Here are a few preventative tips to help protect and optimize your basic connectivity during harsh weather for future storm outages. 
Keep your Devices Fully Charged for as long as possible
A fully charged laptop or tablet can charge multiple phones if necessary during an outage. If you know a storm is on the horizon, purchasing emergency charging blocks or solar charging stations are a good option.
Purchase A Quality Cell Phone Booster
Prepare your vehicle and home with a cell amplification device to enhance the signal when power lines are in jeopardy. Check out our Partner, SIMETRY's booster guide here. You can also purchase a cell booster in their store as soon as you narrow down the right cell booster for you.
Research The Strongest Cell Provider in Your Area
The main priority for major networks during disasters is keeping quality signal. Although it's out of human control at times, before emergencies, it's essential to research each network's signal strength in your area before deciding on your cell provider. It's inevitable for specific networks to have stronger signal depending on the area and their vicinity to a cell tower, so be confident in your decision, especially if you're in a common storm zone. Research the FCC's cell coverage map to see what coverage you have in your areas and from which networks.
An expert Stallion team member can guide you through the logistics process to ensure no detail is missed.