The Stallion Experience
Whether the need is human or technological, we offer a comprehensive solution with white-glove service. Our strength is grounded in our core expertise, empowering you to do more.
Secu

rity
Your site represents a significant investment. We ensure the security of your workforce, guests, and assets through various monitoring and surveillance systems.
Com

fort
Satisfaction starts with Stallion. We strive to make your site best-in-class, clean, convenient, and functional, benefitting your workforce morale and guest experience.
Con

nection
Stallion knows that your business is an "around the clock" proposition. No matter where your job takes you, you can depend on Stallion to keep you connected.
Customer Stories
Houston
Open
Stallion was honored to be a servicing partner of the 2022 Cadence Bank Houston Open Golf Tournament. Our team delivered, installed, and maintained over 180 portable restroom units during the week-long event, with over 90K golf fans in attendance. In addition to our plastic portable restroom and luxury restroom trailers, our team provided additional products and services like hand washing stations, portable holding tanks, and restroom waste removal servicing.
"I think things ran about as smoothly as possible, at least from our perspective. We only had minimal calls, and your response times were excellent."
– Scott Caldwell, Operations Manager, Cadence Bank Houston Open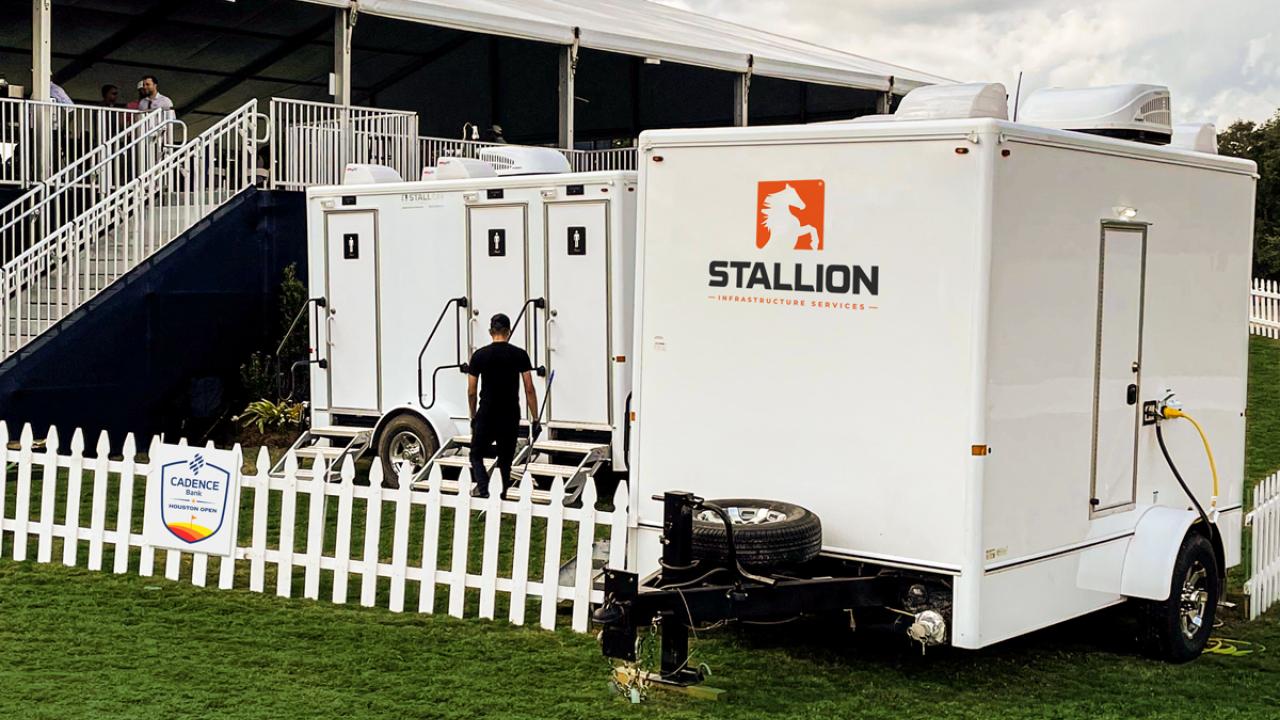 An expert Stallion team member can guide you through the logistics process to ensure no detail is missed.